Welcome to the BEST blog: A place for Renee E. Bryan (and you) to Spout-Off
"Who reads all this CR*P anyway?"
If you have something to share, you can email Renee at reneeb@bryanventures.com, or post it right on our Facebook page. Please be advised: Any references you choose to make to this blog are open game for future posts. (Who am I kidding? ANYTHING is game for future posts.) Thank you!
Renee E. Bryan also publishes writing at her blog: WrongWayLizzie.Me.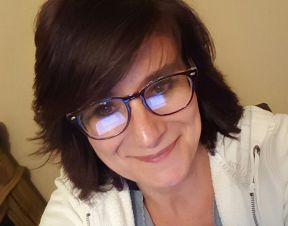 As we set up our classes in Detroit Lakes, one of the agents said, "Oh good, you're here! Since you took a new job, I wasn't sure if you'd be teaching any insurance continuing education classes."

As many of you know, in June of 2016 I gratefully accepted a Case Manager position at The Dwelling Place, a non-profit helping women and their children transition and thrive after abuse, but by September, I missed you so much I had to come back. All of this might have caused some confusion so I think it's important to clarify--

When Bryan Ventures reopened our LIVE classroom continuing education classes, this meant that I, Renee E. Bryan, would be instructing each and everyone of live insurance CE class we offer. WOO HOO!

So please register for one of our LIVE CLASSROOM CE COURSES and join us at one of the many upcoming locations. We had such a blast last week and we plan to have a lot more fun at all the upcoming locations. We are also working on some new classes to instruct in 2018 and we are working to add to the online library.
Bryan Ventures is FULLY back in business and Renee will be instructing every live classroom course!
WANT TO SHARE YOUR IDEAS?
Email Renee; or post on our Facebook page.
Comments are based on the personal experiences or opinions of Renee and in no way reflect the objective of Bryan Ventures, Inc.