As a special Christmas bonus, save up to 30% OFF our standard live classroom tuition.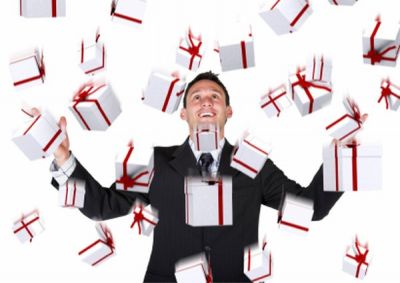 But you must ACT NOW!
As the month of December advances, we will slowly reduce the discount until just 1% remains at the New Year.
COUPON CODE: MerryChristmas
Bryan Ventures LIVE Insurance CE: It's the "BEST" way to go!
This 30% discount applies to ALL of our LIVE CLASSROOM INSURANCE CE COURSES, but you must ACT NOW. We will randomly reduce this discount throughout the month of December. The promotion begins November 30, 2017 and will expire December 31, 2017. Depending on when you receive this email or when you are reading it, the discount reduction may have already begun and you may receive less than 30%.
Coupon code: MERRYCHRISTMAS
IMPORTANT NOTE: This is a SPECIAL promotion and the discount applied will change throughout the month of December. We will not issue a refund or a credit for prior hours/courses purchased or guarantee a specific discount pricing. To get the largest discount possible, you need to ACT NOW. Our tuition rates will NOT be this low again for the two-year offering period. This discount does not apply to our online courses or our already deeply discounted offer of 30 days UNLIMITED ACCESS for $30.00.
Our business grows the most through referrals! Please share our website with other agents in your office, community and agency network. Thank you!
Bryan Ventures offers special live classroom CE promotions to highlight upcoming locations, unique benefits of our classes, or special reduced pricing. Our goal is to provide licensed agents with special live classroom CE promotions that create a greater education value. We no longer advertise via regular mail, but instead share our special insurance CE offers through email to licensed agents. In addition to special live classroom CE promotions, these routine emails include important insurance industry updates. To ensure you receive the most current information, we recommend you add your email address to our distribution list: ADD MY EMAIL
We also host three other pages where we publish any special insurance CE offers and valuable industry updates. We encourage you to review the special insurance CE offers available for our different product categories and see if we have something that interests you: