Insurance CE requirements for WI are our specialty. With over 25 years experience, agents say, "This is the BEST CE!" We offer insurance CE classes approved in Minnesota, Iowa and Wisconsin. Bryan Ventures offers over 100 non-company sponsored credit hours and many approved CE courses meeting the ethics requirement. IMPORTANT NOTE: Effective March 31, 2019, Bryan Ventures no longer offers online insurance continuing education in Wisconsin.
We will continue to offer live classroom insurance CE for Wisconsin resident agents at any of our LIVE INSURANCE CE LOCATIONS, or you could CONTRACT AN INSURANCE CE INSTRUCTOR to bring live insurance CE to your location, or you could consider joining us at our DESTINATION INSURANCE CE classes in the tropics.
For additional information on Wisconsin Insurance Continuing Education requirements and insurance contact information, please read below or you can also view this notice from the Wisconsin Office of the Commissioner of Insurance: NOTICE TO WISCONSIN INSURANCE AGENTS.
REGISTER NOW and find out why other agents say,
"This is the BEST CE!"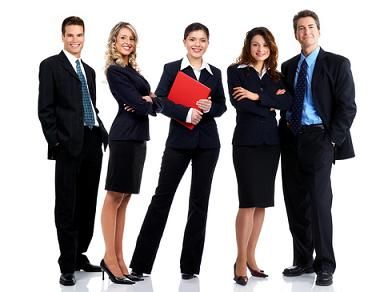 INSURANCE CE REQUIREMENTS FOR WI:
How many credit hours must be earned?
Licensed insurance agents who are required to meet continuing education requirements must earn 24 credit hours every 2 years, at least 3 of which must be in the ethics of insurance.
If I take 3 credits in ethics, what area of study do the remaining credits have to come from?
Wisconsin has never required a breakdown for the various qualifications identified on your license. The remaining credits can be in whichever line of authority you choose including additional ethics classes.
What are specific credit hour requirements?
One "continuing education credit hour" is equivalent to 50 minutes of classroom instruction.–ALL OUR CLASSROOM COURSES QUALIFY FOR WI INSURANCE CE!
Agents will receive credit only for courses they attend in full by attending all the required credit hours or completing required examinations for self-study courses. Credit will not be awarded for the exact same courses repeated in a single reporting period.
Can more credit hours be taken during one reporting period and then applied to the next?
No. Carry-over of credits is not permitted.
Will self-study or correspondence courses satisfy the continuing education requirements?
Yes. Self-study, correspondence and on-line courses can be approved if they meet the criteria under s. Ins 28.06 (6), Wis. Adm. Code, and include completion of a certified proctored examination.–ALL OUR ONLINE COURSES QUALIFY FOR WI INSURANCE CE!
What happens if I fail to complete my continuing education and my license gets revoked?
New rules allow agents who are in this situation to reapply within one year without having to complete prelicensing education or an examination. They will, however, need to have all previous continuing education requirements met prior to reapplying.
Anyone wishing to be relicensed after the one-year period will be required to meet any prelicensing and examination requirements as prescribed by law.
Get the complete overview of the insurance ce requirements for WI from the Department of Insurance: http://oci.wi.gov/agentlic/cont_edu.htm
Wisconsin Office of the Commissior of Insurance, Chapter Insurance 28–Insurance CE Statute: https://docs.legis.wisconsin.gov/code/admin_code/ins/28/_4
Please forward any regulatory questions regarding these statutes to the Insurance Division at 800.236.3585 or ociagentlicensing@wisconsin.gov