Special Insurance CE Savings:
REFER OTHER AGENTS AND SAVE 10%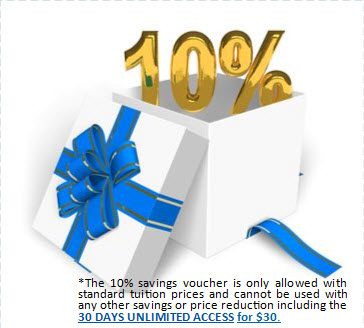 Bryan Ventures offers special insurance CE savings to our loyal agents. Getting 10% off your next insurance CE purchase of insurance continuing education is as EASY as 1-2-3:
Recommend our insurance CE classes to other insurance agents that have not yet used Bryan Ventures for their continuing education.
Once they register, email us their name.
We'll confirm their insurance CE registration and email you a voucher for your special insurance CE savings of 10% off your next purchase of insurance CE credits or courses with Bryan Ventures, Inc.
BONUS: The purchase you use your 10% special insurance CE savings toward is UNLIMITED. You can apply the discount to the purchase of CE for one or twenty agents!
EXTRA BONUS: The agent who has not yet used Bryan Ventures could be YOU! That's right–if you have not yet purchased our classes, register TODAY and get 10% off your next purchase.
*The 10% savings voucher is only allowed with standard tuition prices and cannot be used with any other savings or price reduction including the 30 DAYS UNLIMITED ACCESS for $30.