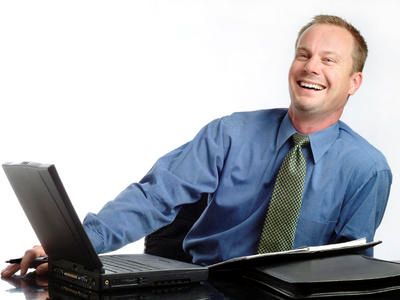 Kenneth Kloubec is not featured in this picture. This is a used for illustration purposes.
I just completed one of your online ethics courses, ENTERTAINING ETHICS,
and it was a most excellent class!
This was truly an ENTERTAINING ethics course.
I literally laughed out loud twice during the class.
This is the ONLY Entertaining Ethics course I have ever taken.
Plus, I love the convenience of online.
Cost - 4 hours and a few bucks, but the experience was priceless!
KEEP UP THE GOOD WORK
Kenneth Kloubec
Insurance Partners, Inc.
Alexandria, MN