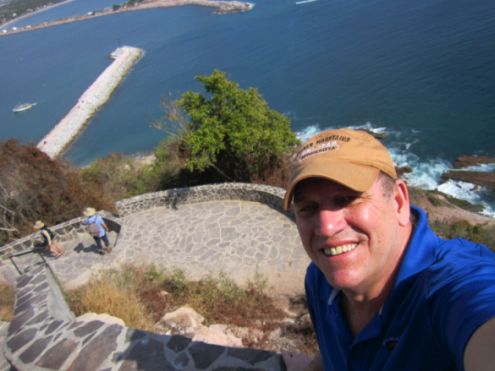 Mr. James Wedo, Insurance Professional, Southeastern Minnesota
Are you considering joining us for our DESTINATION CE classes in Mazatlan, Mexico February 2020, but are still unsure?
This is the experience of just one of the agents that accompanied us last year, Mr. James Wedo. He loved our insurance CE excursion so much he is considering joining us for two weeks this year. His experience is noted below.
Book your reservations today!
This is the BEST way to do your insurance continuing education.
I am grateful to Bryan Ventures for building this idea of DESTINATION CE into a real plan. It was more fun than I'd expected and I am very glad I went.
The resort was wonderful and in a superb location for all the Mazatlan fun. Now that I have done a trip to Mexico to do my insurance continuing education, I am completely sold on the idea. I wish I would have had another week and why I am considering joining for two weeks in 2020
I explored on my own my of the city on my own, even taking the local bus, and found the people of the area to be kind, helpful, and courteous. I walked all over the city going to art galleries, museum, the diving area, and many interesting sites. I also took a hike to the well known lighthouse near the Marina. It was a good climb as was the Skywalk. Both worth all the steps to see the city.
Our stay at the resort was beautiful and soothing. We could see the light on the lighthouse each night and we could listen to the ocean from our balcony was wonderful anytime of the day or night.
I felt safe at all times and enjoyed getting to know the local people. There are many shops in walking distance of our resort. I even went to a movie one night close to our resort. the resort is also close to a casino and many night clubs. I walked the beach and explored, but my personal highlight of the trip was parasailing 600 feet above the Pacific Ocean (picture to the right). It was incredible.
This simply was the BEST way to complete insurance CE--at a tropical resort in February, away from the cold and the snow, with other like minded insurance professionals. I highly recommend DESTINATION CE to any insurance agent.
Mr. James Wedo, Insurance Professional
Don't miss out--find out more about our travel packages and insurance CE offerings on our DESTINATION INSURANCE CE page. Time is limited. We can only accept registrations until DECEMBER 25, 2019 so ACT NOW!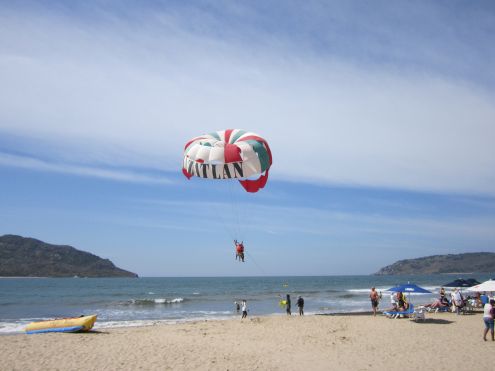 Mr. Wedo parasailing on the beach, directly in front of our resort, The Playa.