Our Online Insurance Continuing Education is
THE EASIEST & MOST CONVENIENT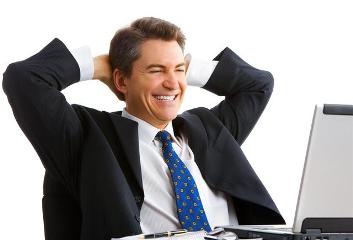 Bryan Ventures' online insurance continuing education (CE) courses are so Convenient and Easy they do not require any instructions. Once you make your purchase, the online course programming guides you through the entire process. Learn everything you need to know with our interactive ONLINE COURSE DEMO. Bryan Ventures online insurance CE classes offer benefits that other insurance CE providers do not offer. This makes our online insurance continuing education courses the easiest.
Our Online Insurance CE is EASY!
Our courses only require 70% accuracy to pass the final exam.
Our exam has only TRUE/FALSE questions for greater success.
You are allowed additional test attempts and access to the course material to review.
The test questions NEVER change giving you a greater chance of success.
We give you sample questions throughout the material and many of them are on the final exam.
It's that EASY! Don't forget CONVENIENT.
Access our online insurance CE courses from any device with internet connection. (E.g. PC, Laptop, Kindle, Nook, Tablet, Smartphone, etc.)
Come and go from the material as you wish. Our online insurance CE courses will keep track of your progress and allow you immediate access to the area at which you left off.
To gauge your progress, the course outline will tell you how many sections are in the CE course and each section will tell you how much material is included.
Register TODAY and find out why other agents say,
"This is the EASIEST Online Insurance CE!"
UNLIMITED ACCESS TO ALL ONLINE COURSES
This is just another reason why we offer the BEST insurance continuing education. Just $39 and you can complete your CE for this renewal and the next. We offer over 30 online classes for more than 100 insurance CE credit hours. You pick the classes and complete them at your leisure. This LOW, LOW price for insurance CE includes three ethics options, MN LTC partnership, and annuity Best Interest Standards. You can take life and health classes, P&C courses, financial strategies, retirement planning, and MUCH, MUCH MORE.
HOW DO I GET INSURANCE CE CREDIT FOR TWO RENEWALS FOR ONLY $39?
Erick Piper, Managing Partner at Triangle Solutions, LLC., purchased our 30 DAYS UNLIMITED ACCESS for just $39 two weeks before his renewal. Before his time limit expired, he completed a total of 48 insurance CE credits and fulfilled his requirement for two different renewal periods. Here's what Erick had to say about his experience:
I wish I could say I planned it, but my purchase date happened to give me time on either side of my renewal. I got going and decided that I did not want to procrastinate on CE again, so I started some additional classes after the first of the month. Before I knew it, I completed another 24 hours of CE–all my required hours for another renewal!
I was impressed by the course content and format. The variety of topics kept it interesting. The self-study format and 24-hour accessibility was flexible allowing me to schedule around my obligations. I cannot imagine doing my insurance CE any other way or with anyone else, but Bryan Ventures! They really do have the BEST insurance CE.
A few other reasons to choose
The Easiest Insurance Continuing Education
We are confident that after a purchase of your insurance CE from Bryan Ventures,
you'll find we are the easiest online insurance continuing education and keep coming back.
We offer the BEST service in the industry!
From reporting your insurance CE credits within hours of course completion to near immediate response to your requests sometimes even on evenings and weekends, hands down agents tell us time and again we are far more responsive than other insurance CE providers.
We know what insurance agents need from their insurance continuing education.
We know what agents need out of their CE classes and also the typical questions that arise. We've anticipated much of these common issues and simply removed them from your educational process. We are so streamlined that our customer service staff spends much of their time being proactive to make things even easier for you! This experience ensures we are offering you the BEST insurance CE courses.
We offer the LOWEST price for online insurance continuing education.
For just $1 a day, complete ANY or ALL of our online insurance CE courses approved for Minnesota resident agents totaling more than 100 course hours. Meet your insurance CE requirement for this renewal and even the next with our 30 DAYS UNLIMTED ACCESS for ONLY $39! This value is just one of the reasons why agents say, "These are the BEST insurance CE courses!"
We are a small local company with service that feels like family.
When you buy your insurance continuing education from Bryan Ventures, you aren't helping a CEO get their third vacation home. You are helping our few employees pay their mortgage, put food on the table, and ensure their kids can head off to college. Our customers are our shareholders and you are the ones we strive to make happy.