Insurance Continuing Education Requirements for Iowa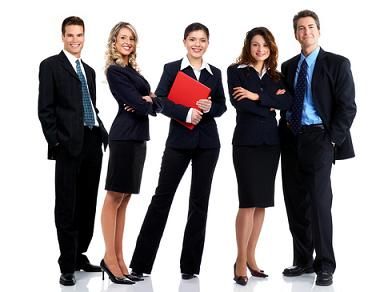 Find out the insurance CE requirement for Iowa agents from a leading continuing education provider in the upper-midwest. With over 30years experience, agents say, "This is the BEST CE!" We offer insurance CE classes approved in Minnesota, Iowa and Wisconsin. Bryan Ventures offers more than 100 non-company sponsored credit hours and many approved CE courses meeting the ethics requirement in MN, IA & WI. We also offer two options for the MN LTC Partnership refresher and have two approved required Annuity Suitability and Disclosure courses.
Summary: Resident Iowa Continuing Education Continuing Education compliance and license renewal must be completed prior to the expiration date on the license. See Iowa Administrative Code Chapter 191.11.
Only courses approved by the Iowa Insurance Division will satisfy the Iowa CE requirement. Credits Required for Major Lines of Authority: 36 credits are required of which at least three (3) credits must be in the subject of Ethics. Self-study credits that do not count towards obtaining a national designation are limited. Only half the producer's credits (18) may be obtained as self-study if they are non‐designation courses. The exams must be closed book and monitored. A passing grade of 70% is required.
Crop Only: A producer who holds a license with only Crop, have a CE requirement of 15 General hours and 3 Ethics hours) In lieu of CE hours, to meet CE compliance, the producer may retake the insurance exams for the lines of authority they wish to renew.
Iowa Administrative Code: Chapter 11, 191—11.3 (505,522B) Continuing education requirements for producers. 11.3(7) A producer may elect to comply with the CE requirements by taking and passing the appropriate licensing examination for each qualification held by the producer. a .A producer who holds property and casualty lines of authority must successfully complete the commercial insurance subject examination. b .A producer who holds an excess and surplus line of authority must successfully complete the examination for the excess and surplus line of authority and the commercial insurance examination. Retaking exams may be done 90 days prior to the license expiration date. A copy of the Pearson Vue examination pass report needs to be submitted to the Division so the producer's file can be updated to show CE compliant.
Exemptions:
A. A producer who is licensed for only credit or surety.
B. A producer who is an attorney licensed to sell insurance. Licensed attorneys who are also producers need to submit to the Division proof of continuing legal education for the appropriate calendar years during the CE term.
C. A nonresident producer who lives in a state where CE is required.
Contact the Iowa Insurance Division
1963 Bell Avenue, Suite 100
515.654.6600 – Main Number
515.654.6565 – Producer Licensing