Bryan Ventures is introducing a new platform to get your insurance continuing education: LIVE WEBINARS
From the safety and convenience of your own home or office, you can connect to an online classroom to view the live instruction of one of our CLASSROOM INSURANCE CE courses. Some of the webinars will be instructed in front of a live audience at a scheduled INSURANCE CONTINUING EDUCATION LOCATION. Others will be instructed from our new studio right in my home as featured in the YouTube VIDEO.
While in you are in the virtual online classroom for our insurance continuing education webinars, you can engage with the instructor and other students just as you would in a live classroom setting. There are no tests or exams in an insurance continuing education webinar. It is just like a live class, only you view the participants through your computer or other internet device. You can choose to view all participants as featured in this photograph: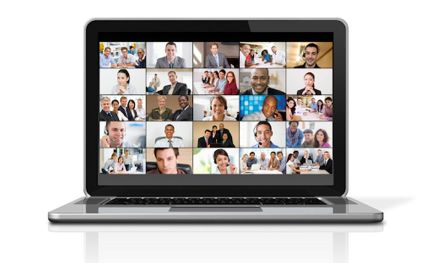 Or you could elect to feature our presenter or whomever is speaking at the time as this image indicates: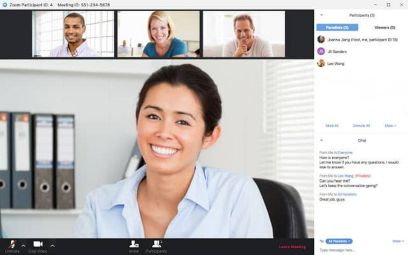 We are still working on some of the specifics. Some of our upcoming schedule will change depending on health risks and CDC guidelines. Our insurance CE webinars are already approved in Minnesota, Wisconsin, and Iowa. We are sending updates to agents who are registered as new information becomes available.
Here's what we can tell you about these offerings, the classes we offer on DAY D (MA ELIGIBILITY & LTC PARTNERSHIP and WORKING WITH ETHICS) will only be available for webinar instruction on a limited basis. We have an ethics course approved for the webinar format, ETHICS: WHAT IS RIGHT? and agents can take the MA ELIGIBILITY & LTC PARTNERSHIP online, if necessary. All other classroom insurance CE courses quality for the webinar format.
The ACCESS CODE in the product description will let you know if the class is a WEBINAR or will be offered in a LIVE CLASSROOM. If the ACCESS CODE says, EITHER CLASSROOM OR WEBINAR, this means the offering has not yet been decided. 
Don't delay–if you prefer live insurance continuing education over online courses, register for any of our upcoming CLASSROOM INSURANCE CE courses. The location doesn't matter–you can always join us via our new webinar format. For more information, check out the YouTube VIDEO below.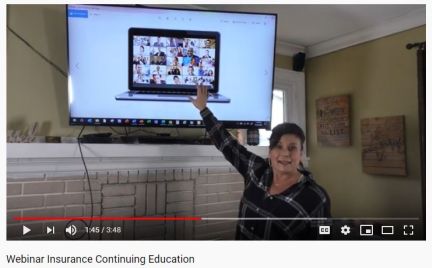 Watch is VIDEO to learn more about our NEW insurance continuing education webinars.