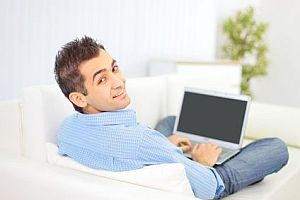 Welcome to Bryan Ventures new online learning site! With our specialty programming you can track your prior course completions, update your own student records, and track valuable resources all through this new online learning site. If you have used Bryan Ventures for your online insurance continuing education in the past, the first time you log in, you'll notice the many improvements. If you have never used Bryan Ventures for your insurance online insurance continuing education, you will immediately recognize the value over our competition. Check out the how Convenient and Easy your online insurance CE is with Bryan Ventures through this real life DEMO of our new online learning center.
If you are registered for our insurance continuing education courses through our previous online CE courses, you will need to follow just two simple steps to get started with this new online learning site:
1. REGISTER: You'll notice in the upper right hand corner of this page is a link that says, Login/Register. Just click that link and complete the information to the right under the title Register. Be sure that all information provided is exactly as it appears on your license and you make note of your new password. Any discrepancies in the information you provide will delay any reporting of earned credit and can disrupt your learning experience.
2. EMAIL US: Send us an email with your name, your license number, and a brief explanation of the insurance CE credits you believe are remaining with Bryan Ventures. We'll check our records and apply your remaining purchase to your new online learning site. 
If you have not yet used Bryan Ventures for your insurance continuing education, we encourage you to PURCHASE ONLINE CE from Bryan Ventures and explore the Convenience and Ease of insurance CE with our new online learning site!