I am moving to Mexico! I've been in sunny Mazatlan for the last few months, January to March 2023, and I love it so much that after I move my daughter to her new location this spring, I am going to pack up my home and move to the tropics for 18 months beginning November 2023. The pictures contained in this blog are of my new apartment. If I didn't love people in the northern part of the continent, I'm not sure why I would come back. I mean, really, it's pretty awesome AND super affordable.
While my residency in Mexico is not permanent, I am not sure if I will continue to make Minnesota my home. My kids no longer live there, and when they start to make cute little grandbabies for me, I am going to want to live near them.
You, the great agents of Minnesota, Iowa, and Wisconsin, are a reason for me to come back. Many of you still attend our IN-PERSON INSURANCE CE classes. However, more and more of you are seeing the value in our LIVE WEBINARS. By a margin of almost 100%, agents who have attended our INSURANCE CE WEBINARS have said they are the same as IN-PERSON CLASSES without the travel. We have also made access to your classes even easier. The BIGGEST bonus of the INTERNET WEBINARS – not only can I instruct them from say Mexico, but you can also attend them from anywhere in the world as well.
This means THREE really important changes for the agents who attend our LIVE IN-PERSON INSURANCE CE classes:
FIRST: CHECK OUT DESTINATION CE CLASSES
While living in Mexico, I am going to dust off our DESTINATION INSURANCE CE classes and begin offering them again in Mazatlan. This time, I am looking at three different offerings probably in February, March, and November, and possibly at differing resorts in the area.
I need your help to decide what to do. Please take this SURVEY so the classes we offer fit your needs.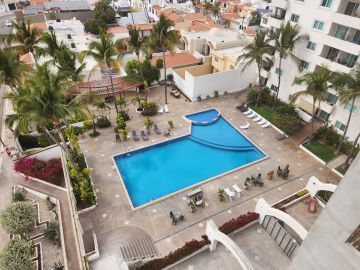 THIRD: TRY THE LIVE INSURANCE CE WEBINARS
Overwhelmingly, agents love our LIVE INSURANCE CE WEBINARS. This makes for a better lifestyle for all of us. I can instruct these classes from Mexico, and agents can join these LIVE INSTRUCTED INSURANCE CE classes from any location–their home, office, vacation condo, lake cabin–anywhere you have an internet connection. The class content is exactly the same as any of our IN-PERSON INSURANCE CE courses. If you have not yet tried our LIVE INSURANCE CE WEBINARS, I encourage you to try it today.
I am super excited about this new journey in my life, and I am grateful we get to stay connected through these other class options. I so greatly appreciate the insurance professionals that have used our classes over the years. I look forward to seeing where life continues to take us. Don't forget to take the SURVEY and come visit me in Mexico!
TAKE THE DESTINATION CE SURVEY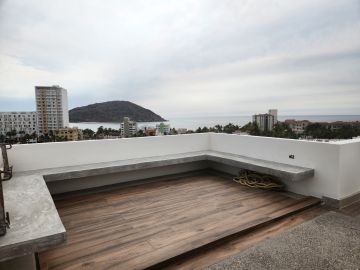 Published April 2023 – This blog highlights plans for live in-person insurance CE in Mazatlán. Review options here. Renee E. Bryan also publishes writing on her blog: WrongWayLizzie.Me.