I'll tell you a few secrets about the service at Bryan Ventures. First, as the owner of the company, I take care of ALL of it. Yes, ALL!
We automated our website in 2015, and shortly after that, I realized it just didn't make sense to pay someone to do the service and administrative work. There wasn't enough work to keep either of us happy. That is how streamlined and efficient things are at Bryan Ventures.
Here's secret two: I am downright compulsive about making sure people do not wait for things they want or need. Regardless of time of day, weekend or holiday, I will pick up the phone or return your email or text. I do this because I know waiting sometimes causes a bigger problem and because I want you to do your insurance CE when you want to do your insurance CE.
Here is secret three (and this one is tough to talk about) I'm tired of being interrupted when these are things agents could do for themselves if they went to the website or the email I sent them instead of picking up the phone. In some ways, I feel silly saying this because I know in the course of business, your clients are calling you to do all sorts of things they could do on their own. I get it–I've kept doing it for a whole host of reasons too, and I, at times, have been that calling customer too. However, I have so many other things to accomplish that are important to the success of Bryan Venture, I decided I need to make some changes around all of this.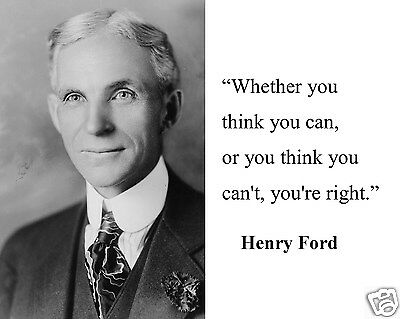 Months ago, maybe even more than a year ago, I created two new purchases, RESCHEDULE FEE & SPECIAL ASSISTANCE, to hopefully reduce these requests or to compensate for requests outside of the norm. I had a hard time enforcing this. I just kept doing the work, and not asking for the payment, that is until this last week. Let me tell you two stories that changed my mind.
A few weeks ago, I was going to teach a webinar and we only had seven people registered for the class. I considered canceling it, but I hate to do that to our participants so I proceeded. That morning, only four people showed up. Three others emailed me on the day of class to get rescheduled to another date.
When this happened, I was beyond irritated. I now have to work harder for less money, and had I known all of this, I would have made other decisions. Two of the three told me they had computer issues, so I tell them I will move them to another class and waive the RESCHEDULE FEE. I feel bad–I don't want to impose a fee. I don't, but honestly, let's consider this–your car breaks down on the way to the airport and you miss your flight, is the airline going to reschedule your trip for free? How about this one, you have tickets on Broadway, and due to a glitch, you record the wrong date, are they going to give you free tickets on the night you thought it was?
Or, let's even say this, you buy movie tickets for next week's show, and your kids call two days later asking you to babysit the grandkids. I don't know about you, but if the family is calling, nothing from Hollywood competes. I'm taking the kiddies, but I would NOT expect the movie theater to just give me tickets on another night. If they had a rescheduling fee, I would pay it–or if not, I'd sacrifice the tickets.
What if there is no RESCHEDULE FEE? I guess one must decide, "Do I buy another ticket to any of these events or not?" The reality is the airline, Broadway, or the movie theater is gracious in helping to fix this. They don't have to do any sort of replacement, and you know as well as I do, in each of these situations, the customer is more likely to not get help than they are to receive a replacement.
In the instance of the class above, when three out of seven people didn't make it to class, there was part of me that wanted to sacrifice their tuition, to not offer any sort of replacement. I would not have held a class for four people and, whether they intended to or not, they forced me to. As a result, I should get compensation for that class whether or not they attended it. But that is not what I did. I rescheduled them at no cost. However, I would NOT EXPECT, and I don't think you should either, to not pay a fee in any of these instances. As a result, I hope agents taking our classes understand the need for the $25 RESCHEDULE FEE. We were counting on you to be there, and if you can't and notify us in advance, no problem. We will help you, but there is a fee to reschedule. Without paying the fee and providing adequate notice, agents sacrifice the tuition.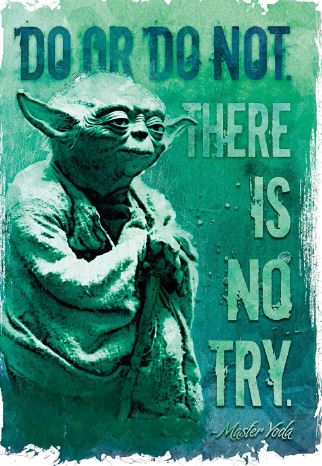 Story number two, over the course of the last weekend, I helped two gentlemen register. Between the two, I responded to more than forty texts, calls or emails. Finally, with one of them, I said, "These are the same questions I already answered. I am not sure what else might need to be said."
One wanted me to do a registration for him, but he had never used Bryan Ventures which would then require the extra work of getting all of his user information. I told him there is a $40 SPECIAL ASSISTANCE fee that will be added to his tuition cost. He didn't seem to want to pay it because he tried to do it himself. Instead, he repeatedly called and texted with questions as he tried to register.
"Where do I find the classes?" "How do I login?" "What's my password?" "I can't remember my password." "What's a National Producer Number?" "How do I find mine?"
Each a separate text or call. Finally, I just did it for him without the fee. It was less time-consuming than all these questions. While on the phone, taking care of this for him, he said in jest, "Someone should pay me for all this work to register." You think? Before he hung up, he asked if I charged him the SPECIAL ASSISTANCE  fee, I said, "No." He thanked me profusely. He even came up to me during class to personally thank me.
Both of the men who wanted this extra help were very thankful for the assistance. That is wonderful and it does make stepping away from my other work to help far more rewarding, but here is the real thing–both of these men could have done it themselves IF they had just gone to the website and read what was in front of them. It's not hard. It's all there–thousands of agents each year arrive at the website, purchase the classes, and get their insurance CE without incident. Just smooth sailing! If these other people can do it, EVERYONE can do it.
More than once, in fact, many times now, agents have called asking to have me do their registration. I've told them of the $40 SPECIAL ASSISTANCE fee, and they've said, "Okay, I'll try it." And they did it!
That is why I love these two quotes. The one from Henry Ford has been a favorite for years,
"Whether you think you can, or you think you can't, you're right."
It's so true, but in searching for a meme with that quote, I came across this one from Master Yoda of Star Wars fame:
"Do or do not. There is no try."
That's a beauty, too. This is the reality, "You can do it. You can." Any agent anywhere can register at our website. It's just important that you think you can and just do it. There is no need to try because you will succeed. I know you will. I look forward to seeing you in class!
This blog highlights Bryan Ventures' special services fees: RESCHEDULE FEE & SPECIAL ASSISTANCE. Published September 2022. Renee E. Bryan also publishes writing at her blog: WrongWayLizzie.Me.