Online Insurance Continuing Education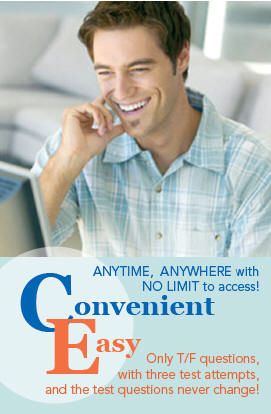 To learn more about any of the online insurance continuing education courses (CE) listed below, click the course title. You can then read a description of the course and review other details in the additional information tab which includes course approval information about requirements such as ethics, LTC Partnership, or NAIC Annuity Suitability & Disclosures. Should you select a bundle purchase of ONLINE CE CREDIT HOURS, you will be granted access to all the online insurance CE courses approved in Minnesota, including the required ethics courses. Review our ONLINE COURSE CATALOG.
Online Insurance Continuing Education Courses are for Minnesota Resident Agents Only: Once you have decided on your purchase, add your selection to your cart. After your transaction is complete, you can access your online classes immediately.
DISCOUNT PRICING: A purchase of online insurance CE courses with Bryan Ventures NEVER EXPIRES! Unsure of the online classes you prefer? Use the ONLINE INSURANCE CE CREDIT HOURS option to select a specific number of online insurance continuing education hours or purchase our UNLIMITED ACCESS package for just $39. You can select the insurance continuing education courses later.
Sign on TODAY and see how CONVENIENT & EASY it is to do your online insurance continuing education classes with Bryan Ventures! Learn more >>>
IMPORTANT NOTE: Our online courses are approved for insurance CE in Minnesota only. Iowa and Wisconsin agents or those that prefer NO EXAM insurance classes are encouraged to review our LIVE INSURANCE CE WEBINARS AND IN-PERSON CLASSROOM courses instead.
Insurance agents from any state or Canadian province can gain Minnesota validation for required Best Interest Standards for annuity sales and Long-Term Care partnerships. Get more information or begin your registration here.
Wondering how our online classes work? You can test drive our online learning format and learn more about our classes by reviewing this DEMO. Agents say, "This is the EASIEST INSURANCE CE!"
Showing all 38 results