Click here to be redirected to our website.
Welcome to the BEST blog: A place for Renee E. Bryan to Spout-Off
"Who reads all this CR*P anyway?"
If you have something to share, you can email Renee at reneeb@http://bryanventures.com, or post it right on our Facebook page. Please be advised: Any references you choose to make to this blog are open game for future posts. (Who am I kidding? ANYTHING is game for future posts.) Thank you!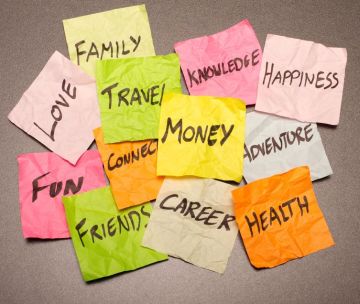 Just the other day, out of the blue, I recalled a very impactful quote from one of our long-time agents. It was something he said during the last class he would be attending. He was retiring. Always bittersweet--I am happy for the new venture in their lives, yet sad I won't see them in our insurance CE classes any longer. His name is John Bassett, and as I write this, I am hoping he is doing well. It has now been years since that last class.

What he said that day took me aback. Immediately after stating his plans to retire, he said, "I am retiring more comfortably because of your classes." He went on to say that in his 30 years of working in insurance sales, he'd taken hundreds of hours of insurance continuing education classes, but none of them matched the financial value of Bryan Ventures to himself and his clients. His full quote is available at our website here.

I had never considered that before. I'd always tried to create classes that added the most relevant financial information. Topics to keep agents engaged, but to also enrich the value to their finances and to their clients. Yet I had never, ever thought that might equate to more wealth for other people. That someone might actually have more money because of the information in our classes.
Another similar quote came from another agent, Bob Beseman. This was at a time I was considering a career move. He thought to take the time to let me know how much I'd be missed and the lasting influence I had on him and his clients. His impactful statement was, "You are responsible for quite literally positively affecting [the financial prosperity of] 1000s of people." WOW! Whoa. That's powerful and you can read his full testimonial here. In fact, all of our similar testimonials are posted on our BEST CE page.

Something else recently happened. I came to find out that well-known financial gurus, people making lots of money supposedly telling other people how to create lots of money, were not giving people the BEST advice. Granted, the advice wasn't bad, but it also wasn't the BEST, and a blanket approach of one size fits all is NEVER the BEST approach. I believe firmly it's BEST to educate people on a variety of suitable options so they can choose the right course for themselves and keep making those good choices in the future.

What was born from all of this is a book I'll be writing that goes head to head with the BIG guys of finance on some of the ideas they've been pushing. I want everyone to better understand financial concepts so they are empowered by their wealth. In the meantime, we are instructing a class entitled WISE FINANCIAL CHOICES which offers an overview of some of the basic concepts we'll dive into with the book.
In fact, come join us for any of our live classroom insurance CE. There are tons of options coming up for 2019. Just look at the map above to find a location that will work well for you, and I look forward to seeing you in class as we explore a legacy of wise financial advice.
WANT TO SHARE YOUR IDEAS?
Email Renee; or post on our Facebook page.
Comments are based on the personal experiences or opinions of Renee and may not reflect the objective of Bryan Ventures, Inc.